Makin' Steps Harlow classes will resume from today 2nd January 2014. We will be restarting all our the classes on our extensive timetable which include – Street Dance, Ballet, Tap, Modern, Singing & Acting. So dust off your dance shoes, get those vocal cords warmed up as we kick off 2014 in true Makin' Steps Style. As this is our 30th Anniversary year we have made some amazing changes at the school and have not only a spectacular 30th anniversary show in May, but also a whole host of other events planned throughout the year. Our first is on Tuesday the 7th January when Twist & Pulse will be coming down to take two classes with our students.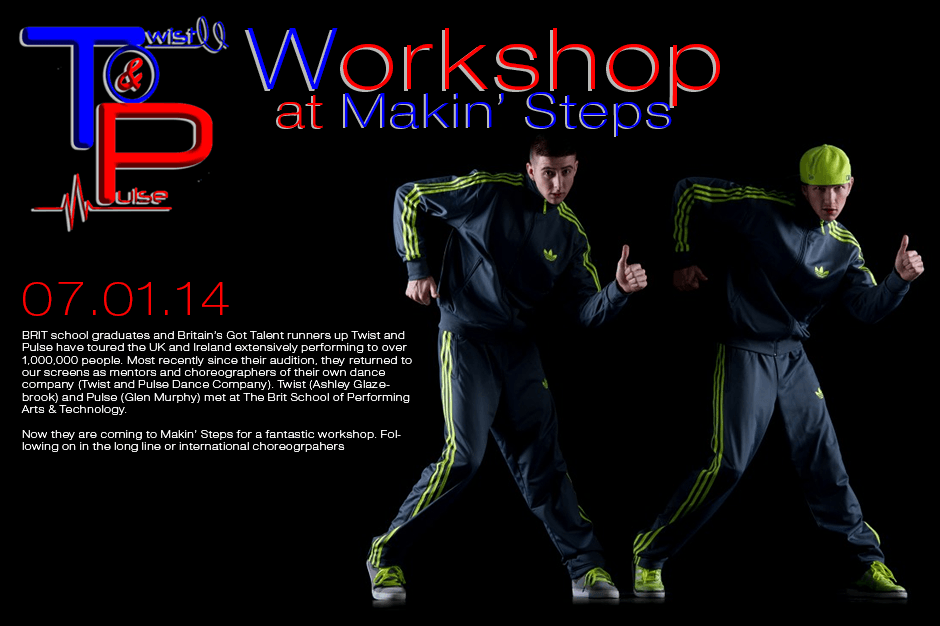 So get ready for a pack year at Harlow's Premier Performing Arts School.
BUDDING young performers spent some of  their school holidays sharpening their dance moves after taking part in a Harlow dance school's intensive summer course.
Almost 80 youngsters ranging in age from four  to 15 worked up a sweat during the week-long course run by husband-and-wife team Scott and Victoria Simpson at Makin' Steps.
Their hard work culminated in two shows staged for friends and family at the Potter Street Community Centre.
Those taking part spent the week making friends and perfecting routines in a  range of dance disciplines, including street, hip-hop, ballet, tap and modern.
Scott said he had been extremely impressed with the aptitude shown by his young pupils.
"The week was so much fun and they worked extremely hard to learn and perfect the numbers ready for the shows," he said. "As well as learning them, they also had quick changes to contend with and for some it was the first time they had performed on stage.
"Victoria and I were so very proud of them all. They showed real professionalism and their hard work really paid off.
"It was nice to see so many smiling faces, not only on stage but in the audience, too!"