Workshops at Makin' Steps
WANT TO DANCE WITH THE BEST DANCERS IN THE WORLD?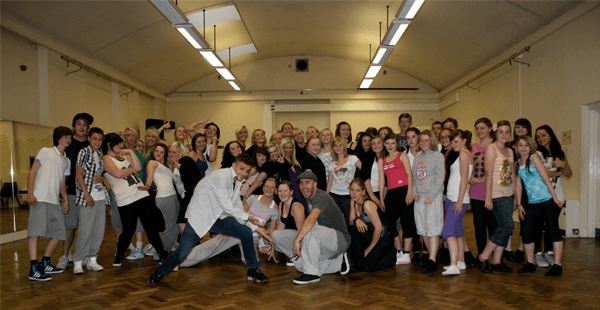 At Makin' Steps You Can!!!
Workshops at Makin' Steps
At Makin' Steps our students have the unique opportunity to take workshops with leading choreographers and dancers from all over the world. These have included…..
 Marty Kudleka (Choreographer for Justin Timberlake, Janet Jackson, One Direction),
Kenny Wormald (Footloose 2011, Justin Timberlake dancer, Pussy Cat Dolls Chorepgrpaher),
Nick Bass (Dancer for Michael Jackson – this is it tour, Justin Timberlake, Chris Brown, Janet Jackson)
Misha Gabriel (Dancer for Michael Jackson – this is it tour, Janet Jackson and Eddie in Step Up Revolution
In 2007 We had our first Choreographer come down to Makin' Steps. Sho-tyme is a world renowned choreographer who has worked with such talented artists as Shakira, Wyclef Jean, Gwen Stefani and Ciara to name a few! And Choreographed on dance films like "You Got Served".  Since then we have had many exclusive workshops with many of the top choreographers and dancers in the industry today!
Giving our students the opportunity to dance with the worlds best dancers is something we pride ourselves on. These unique opportunities help our students become more rounded and sample many new and exciting styles.
So if you would like to take part in any of our workshops, just give us a call and join Makin' Steps today!