Twist and Pulse Workshop
Twist & Pulse workshop at Makin' Steps
[frame bgcolor="#445565″ version="dark"][/frame]
7TH JAN 2014 – BRITAIN'S GOT TALENT RUNNERS UP TWIST AND PULSE WILL BE HOLDING A WORKSHOP AT MAKIN' STEPS.
[list line="yes" style="style7″]
£12.00 per class
5.30pm – 6.30pm  Beginner/Intermediate Class
6.45pm – 7.45pm  Advanced Class.
[/list]
We have very limited spaces so book your place now by calling 01279 304937 or sending us an email to info@makin-steps.co.uk
Please note that there is a minimum age of 7years to do the workshop.
BRIT school graduates and Britain's Got Talent runners up Twist and Pulse have toured the UK and Ireland extensively performing to over 1,000,000 people. Most recently since their audition, they returned to our screens as mentors and choreographers of their own dance company (Twist and Pulse Dance Company). Twist (Ashley Glazebrook) and Pulse (Glen Murphy) met at The Brit School of Performing Arts & Technology.
Born and bred South Londoners, they have quickly become role models for young people around the UK today. They provide the perfect antidote to the social issues facing young people today providing purpose and motivation at difficult times. After the youth riots in the summer of 2011, Ash and Glen have become even more determined to work with young people. "We love seeing kids getting into dancing. We just want to teach them everything we know and pass on all our passion! We want to show kids that you can come from nothing and make it with hard work and a dream."
Twist & Pulse T-shirts
Twist and pulse have a selection of t-shirt available for you to purchase, which the guys will sign for you on the night. If you would like to order any of these t-shirts, please send us an email with your size and colour options from the list below. Payment will be required in cash on the night.These t-shirts will be ready for you to collect on the 7th January 2014.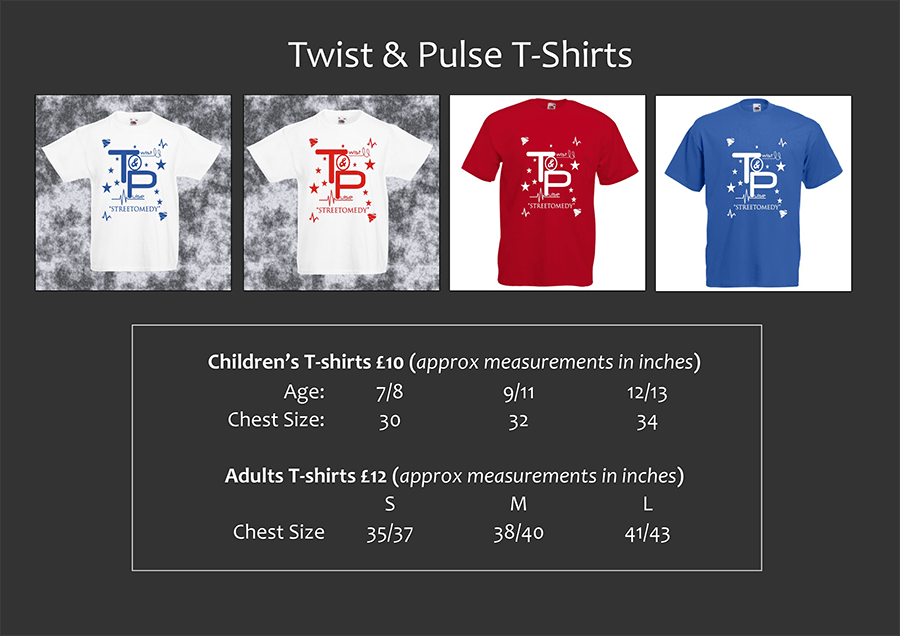 Check out previous workshops that we have held at Makin' Steps!