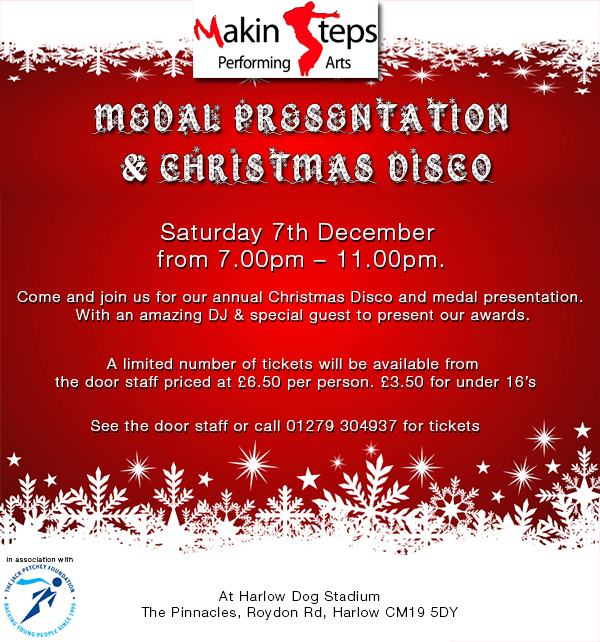 xmas-disco-2013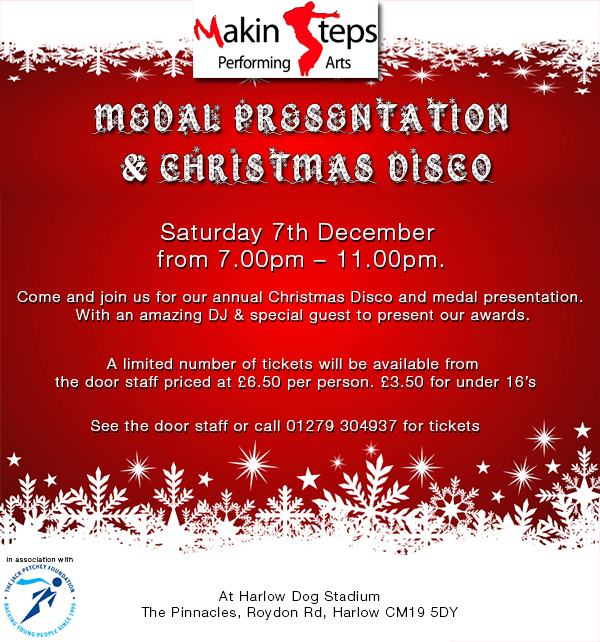 Every Year we hold our very own Medal presentation and Christmas disco. The medal presentation is for the pupils who took their Street Dance I.S.T.D examinations on the 2nd and 3rd November at Potter Street Community Centre. Nearly 200 exams were taken over the two days and were examined by two examiners from the I.S.T.D.
The youngest entrant was just 3 years old who took an under 6 medal, while our older students were taking their supreme. The highest award you can achieve in this syllabus.
Over the past 30 years, Makin' Steps have put thousands of pupils through their exams and are proud to have maintained a 100% pass rate. This coupled with an 86% pass rate at Honours is a testament to the high standard taught at the school.
This years medal presentation and Christmas disco will be held at Harlow Dogs Stadium. With a licensed bar and special guest DJ providing the music for the evening it is always a great family night out. This year we are also very excited to have a very special guest coming down to present not only our examinations awards, but also our Jack Petchey Award winners.
So grab you tickets by calling 01279 304937 or see the door staff.