Makin' Steps Classes Are Back
Makin' Steps Harlow classes will resume from today 2nd January 2014. We will be restarting all our the classes on our extensive timetable which include – Street Dance, Ballet, Tap, Modern, Singing & Acting. So dust off your dance shoes, get those vocal cords warmed up as we kick off 2014 in true Makin' Steps Style. As this is our 30th Anniversary year we have made some amazing changes at the school and have not only a spectacular 30th anniversary show in May, but also a whole host of other events planned throughout the year. Our first is on Tuesday the 7th January when Twist & Pulse will be coming down to take two classes with our students.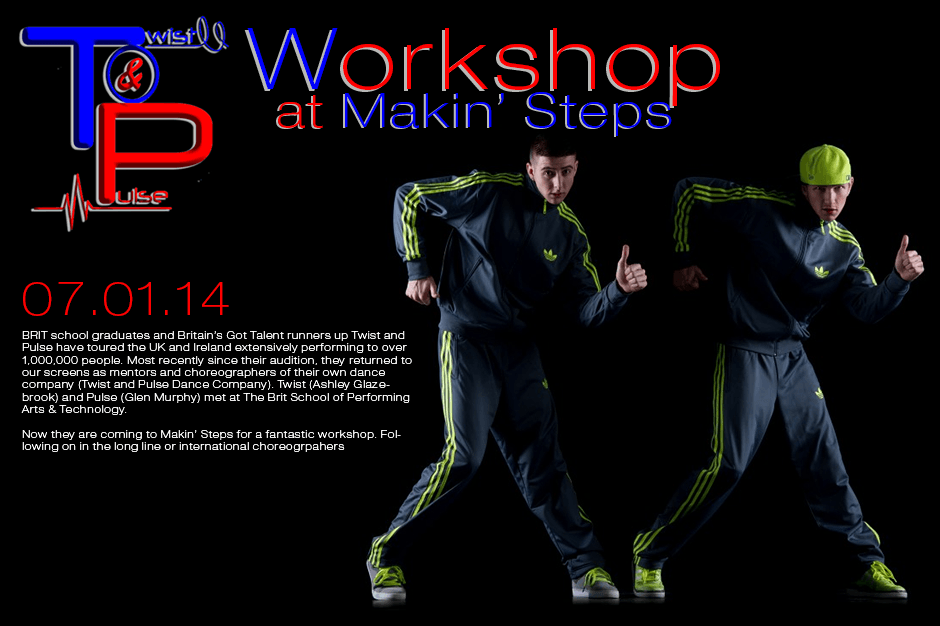 So get ready for a pack year at Harlow's Premier Performing Arts School.